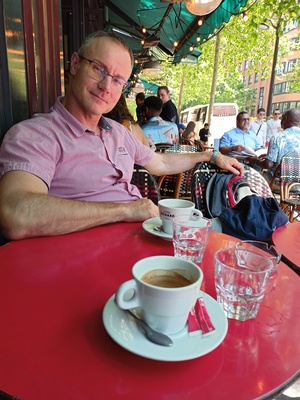 About me
Born in 1977 in Poland, married, one doughter. I am not a professional photographer. I am just an enthusiast one :) I love making photos for my family and during some excursions...
Other kinds of passions
Physics - and science in general, IT - Linux/Unix OS, programing, electronics - Arduino, RaspberryPi, sport - gym (stop calling me a gym junkie guy!), indoor rowing (Concept2), paddling - kayaking (used to do: outrigger canoeing, dragon boating), running, (on occasion) rollescating; guitar - poor skills and completely deaf, but try and stop me not to practice it! ;)
Occupation
Physics Department, University of Bialystok.
Gallery engine
Many thanks to Daniel Rychcik for sharing his gallery engine. I'm too lazy to code it by myself :P but it's good to have super kind friends - don't you think? ;-) Keep an eye on Aviatation Gallery by Daniel.
Contact
Feel free to write an email to gawryl77 at gmail.com